****SUBMISSION DEADLINE END OF MAY 1st for First Edition*****
A bi-monthly or seasonal Poetry & Art Digest that will be around 100-200 pages featuring creative minds in the art & writing world
A 100-200 plus page poetry digest book that comes out seasonally (on kindle & book form) featuring works from myself & submissions from many great poets & writers, artists, photographers. Featuring interviews with creative people, influences, interests including recommendations for playlists, Interweaving moods throughout the book. The themes will not be set. There will be prose, poetry, artwork, photography, short stories, sonnets, flash fiction, haiku, Autobiographical pieces. There will be humor, love, sadness, depression, anxiety, mental health awareness, no discrimination. There will not be any erotic photos & language will be slightly filtered however, no hate accepted. Submissions will come from social media writers & artists, people I have connections with already that are looking for people to see their words & work, My goal is to get flyers out throughout the United States, by word of mouth, so that we can start or be a part of a Renaissance of Poetry & Art looking to change the current soil of greed & hate that has been injected into this day & age. Humanity has backtracked to an inhumane way of thought. We need words, art, music that means something again. Reject the bullying of society. Unite as creatives for change. This will also allow writers & artists to promote their own books within the digest. A one time copyright permission for pieces previously published otherwise will need to be granted by writer, artist, photographer.
"What a generation, a world in spoils we live in
Children growing up to fears, returns to war
We've shed some of the snakeskin before, Now it is back Bullets are leaders,
words are garbled Vanity is symbolism
And we shall change it Voice our art Fevers will be of the mind" – David L O'Nan
Logos, book cover, etc is not established yet, and subject to change. Many of the digest book covers will be part of a submission process in future editions of the book.
feversofthemind@gmail.com 
For Poetry send up to 5 pieces.  Photography up to 5 photos. Art photos up to 3 photos.  I will eventually ask for any extra bio pieces needed if selected for the particular issue i'm working on.  I could request a small written interview to help feature poets & artists.  
Some Copyright info: If there is anything even you have put on twitter that you would want in a published form (individual poems or writing prompts expanded on or otherwise that will work) Any pre-published work please reference this and grant a permission to use. I will reference/promote in the poetry & art digest any prior published work to get the person noticed as much as possible for their work.
*** UPDATE 4/2 What I am still needing more of: Fever Breaks (short poems based from writing prompts & freewritings) Fever Dreams (short stories…shouldn't take up more than 2 word docs) Please send a bio & also if you previously have had work published. Please reference 4 copyright & promotional reasons. Only from your own books, blog, social media work. Please don't submit material from other litmags you have been in. In your bio you can reference other litmags you have been in…just not the material…unless it is your own litmag or chapbook. If you have influences that help you write…list that also. I will be putting a list of songs and musical artists you should listen to if you are a poet.  Another way to contribute is by forming a poem from these Summer Season weather prompts. I will pick between 5-10 from that submissions pile. Put in subject line:prompt challenge 1. Summer 2. Snakes 3. Playground 4. Storm.  Ignore the contact page tab. Just submit to feversofthemind@gmail.com  or if you have any questions.  Thanks***
Welcome to the Fevers of the Mind Poetry & Art Digest web page.   As an author, I've self-published 2 books as of now.  My first "The Famous Poetry Outlaws are Painting Walls and Whispers" released in August 2018.  My 2nd book "All of Our Fears in Tunnels" released in March 2019.  These poetry & short stories books are an interweaving of moods, humor, sarcasm, poetry, prose, lyrics, sonnets, anxiety, happiness, love, short stories, mental health awareness, some political & faith based pieces as well. I want to be one of the soldiers in change to make words & art meaningful again.  I am tired of the downplay of meaning and imagery in society today.  Let's make a meaningful change, spread the word, and let us spread the fevers of the mind!
Quick link to Amazon books:  https://amzn.to/2TTOlI4
feversofthemind@gmail.com  for submissions when open.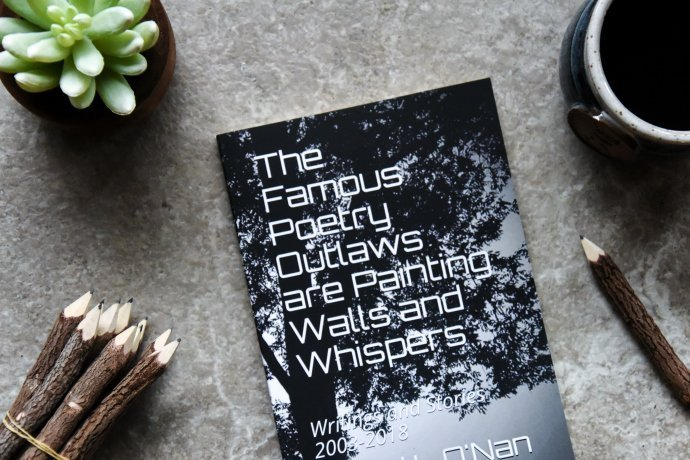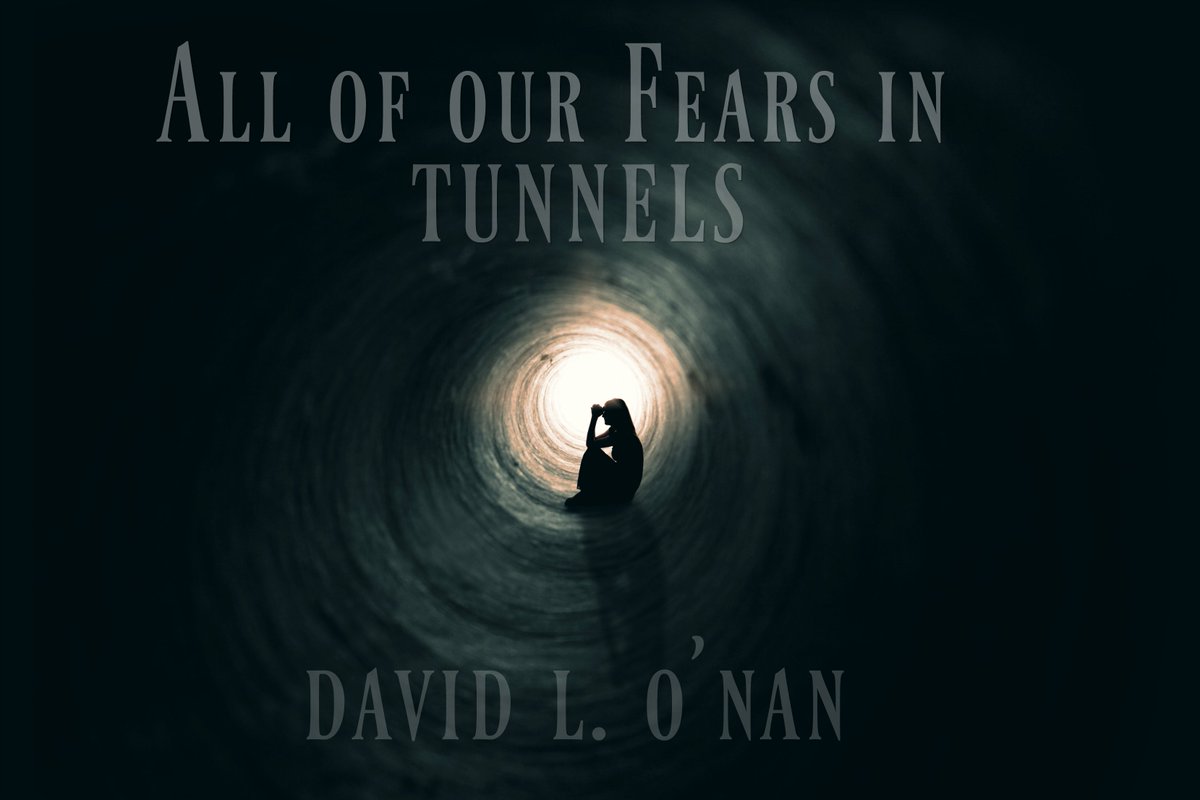 Twitter: DavidLONan1 Facebook: DavidLONan1   Instagram: DavidLONan1 (a work in progress)  
 Thanks for reading.    -David L O'Nan
Pinterest: https://www.pinterest.com/DavidlOnan/
Goodreads: https://www.goodreads.com/DavidLOnan1